Welcome to the Holy Chow website!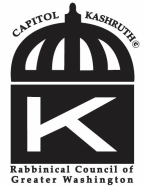 If you like Chinese food, keep kosher and live in or are visiting the DC metro area then you are in for quite a treat.
Store Hours Sunday - Thursday: 11:30 am - 7:30 pm Friday: 11:30 am - 2:30 pm
NEW HOURS: SUNDAY-THURSDAY: 11:30 AM - 7:30 PM. FRIDAY: 11:30 AM TO 2:30 PM.